Back to shop
Natural menopause support to help you feel wonderful
Essential nutrition from pure Scottish seaweed
All natural & plant-based ingredients
PureSea® Organic Hebridean Ascophyllum nodosum seaweed powder, Vitamin B-Complex from Quinoa sprouts ((Thiamine (B1), Riboflavin (B2), Pantathoenic Acid (B5), Vitamin B6, Biotin (B7), Vitamin B12), Vitamin C (Acerola 17% extract), Vitamin D3 (Lichen extract), Red Clover extract, Rice blend, Rice Flour , Corn Maltodrextrin, Vegan capsule shell (hydroxypropyl methyl cellulose)
Take 1 capsule per day with food.
Speak to a health care professional if pregnant, breastfeeding, on medication or have existing medical conditions. Food supplements should not be used as a substitute for a varied diet and health lifestyle. Iodine can be harmful if taken in excess dosages. Store in a cool, dry place - out of the reach of children.
Natural menopause support to help you feel wonderful
Essential nutrition from pure Scottish seaweed
All natural & plant-based ingredients
PureSea® Organic Hebridean Ascophyllum nodosum seaweed powder, Vitamin B-Complex from Quinoa sprouts ((Thiamine (B1), Riboflavin (B2), Pantathoenic Acid (B5), Vitamin B6, Biotin (B7), Vitamin B12), Vitamin C (Acerola 17% extract), Vitamin D3 (Lichen extract), Red Clover extract, Rice blend, Rice Flour , Corn Maltodrextrin, Vegan capsule shell (hydroxypropyl methyl cellulose)
Take 1 capsule per day with food.
Speak to a health care professional if pregnant, breastfeeding, on medication or have existing medical conditions. Food supplements should not be used as a substitute for a varied diet and health lifestyle. Iodine can be harmful if taken in excess dosages. Store in a cool, dry place - out of the reach of children.
30 day supply

30 day money back guarantee
Bursting with pure sea health
Seaweed is the only natural plant-based source of iodine which helps support: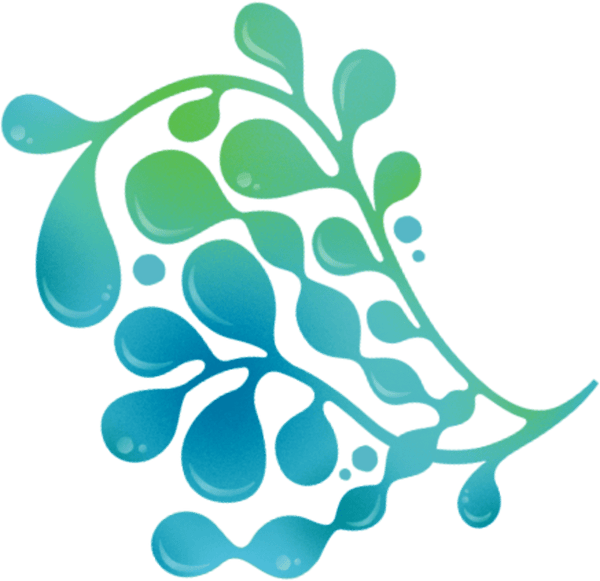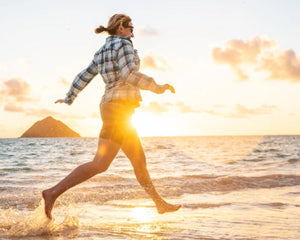 Natural Menopause Support
Taking control of your menopause in a natural and healthy way can be achieved through the wide range of nutrients found in Doctor Seaweed's Weed & Wonderful Menopause+ supplement. The key ingredient, our organic seaweed, provides essential natural iodine, plus we have added natural and plant-based vitamins C, D3, B-complex and Red Clover that support various symptoms associated with all stages of the menopause.
Key nutrients for menopause:
Each of the key nutrients in our supplement are an essential part of a diet intended to support you and your wider wellness, contributing to numerous health benefits including normal:
Regulation of Hormonal Activity
Thyroid Health and Function
Reduction of Tiredness and Fatigue
Energy Yielding Metabolism
Bone maintenance and Muscle function
Mental Performance
Psychological and Cognitive Function
Skin Maintenance
The nutrients in depth
Our seaweed is a natural wholefood, rich in iodine, which is an essential nutrient you need to get in your diet.
The primary sources are white fish and dairy, with seaweed being the only natural and plant based source of iodine.
Without sufficient iodine, your thyroid may not work as it should, as iodine is required in the production of thyroid hormones which have many impacts on your health and wellness.
A diet insufficient in iodine can result in numerous health conditions, including an underactive thyroid (hypothyroidism), with symptoms including weight gain/difficulty losing weight, tiredness, sensitivity to cold, depression, brittle hair and nails, dry skin and more.
VITAMIN B-COMPLEX:
Vitamin B complex is a term used for the B vitamins. They can be found in foods such as eggs, milk and fish – therefore, those following a more plant-based diet may find it difficult to consume all of the B-vitamins.
The B-vitamins play a vital role in maintaining good health and wellbeing and have a direct impact on energy levels, brain function and cell metabolism.
These benefits can be particularly important during the menopause, as Vitamin B complex is essential for optimal physiological and neurological function.
Consuming B-vitamins can enhance energy levels, mood and memory, as well as boosting skin and hair health.
VITAMIN C:
Vitamin C is especially abundant in citrus fruits and is vital for protecting your cells and keeping them healthy.
As your body cannot make or store Vitamin C, you need to ensure you are consuming a source of it every day.
The benefits of Vitamin C can be particularly helpful when it comes to easing symptoms of the menopause, as it supports energy-yielding metabolism and plays a major role in keeping cartilage and bones strong.
Vitamin C also has a role in synthesising the hormones that help to regulate your mood and ability to concentrate, and deficiency can worsen feelings of tiredness and fatigue.
If all these benefits aren't enough, it also helps to produce collagen, which helps keep skin looking healthy and youthful!
VITAMIN D3:
Vitamin D is obtained from two sources: diet and from the action of sunlight on your skin. An abundance of sunlight means you will get much of what is needed.
However, you do also need sources from your diet. This is especially the case during winter months, if you are inside a lot of the time, have darker skin, and as you age due to a decline in your ability to produce vitamin D.
The organic and plant-based source used in Doctor Seaweed's Weed & Wonderful Menopause+ supplements is extracted from lichens, which are an amazing symbiotic relationship between fungi and algae or cyanobacteria.
The form extracted is vitamin D3, which is more commonly found from animal sources. Research shows that D3 can be more effective than D2 (normally found in plants) at being absorbed by the body.
RED CLOVER:
Red clover is a flowering plant from the legume family, which has traditional uses in the treatment of asthma and whooping cough.
However, more recently, red clover has been used to ease menopause symptoms such as hot flushes and night sweats.
This is because it contains a type of naturally occurring plant estrogen (phytoestrogen) known as isoflavones. These isoflavones can bind with estrogen receptors within a women's body and so may be able to mimic the effects of natural estrogen.
As well as relieving hot flushes and night sweats, there is some evidence to suggest that red clover may have other benefits for menopausal women, including improving heart health and bone density as well as improving the appearance and quality of skin and hair.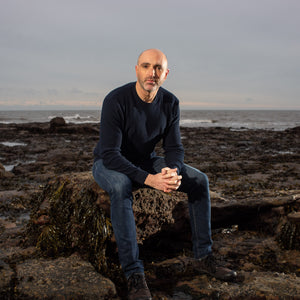 Doctor Seaweed
As a marine biologist, my vision is to bring you the natural health and wellness benefits of seaweed and in ways that make you feel wonderful.
Why Seaweed?
Doctor Seaweed's dedicated and sustainable seaweed supply is based in the pristine Scottish Outer Hebrides.
Each batch is carefully harvested, dried and powdered, and then tested for safety, quality and nutrition, including our unique DNA Authentication so you know exactly what you are getting.
Please learn more about where our seaweed comes from, click here.
Seaweed, of the right type and source, offers a huge amount of nutritional benefits, and a source of essential iodine and wider health and wellness benefits to help you feel wonderful.
With broader nutrition than land plants, seaweed contains a huge range of minerals, trace elements, vitamins, amino acids and essential fatty acids, and can be a great addition to a varied diet and healthy lifestyle.
A Forgotten Food
Around 2.5 million years ago there was a transition from primitive to modern Homo sapiens. Research shows that at this time our ancestors moved to coastal environments and started eating seaweed.
The essential nutrients that were (and still are!) in seaweed allowed for the evolution of the human brain. Seaweed is a natural rich iodine source which is essential for brain development, and forms a crucial part of this story.
Cultures around the world have all used seaweeds as a source of nutrients for the land, animals and our own food due to its incredible properties, availability and sustainability.
It is only recently that we are re-discovering the huge potential of this wonderful food for our health and wellness, which is delivered to you in the convenient and easy to use supplements from Doctor Seaweed's Weed & Wonderful.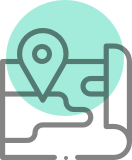 seaweed from the outer hebrides
Our PureSea® Natural Organic Hebridean Ascophyllum Seaweed is sustainably wild harvested around the remote islands and the pristine waters of the Scottish Outer Hebrides.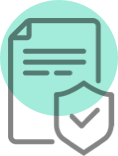 Independent & accredited testing
The wide range of nutrition and safety tests we carry out include unique DNA Authentication, which makes sure that every batch of seaweed we harvest has full traceability and authenticity.
All seaweed is good, it's just some is better!
Seaweed is wonderful, and knowing the source and quality ensures you receive only the gold-standard. It has never been easier to benefit from the natural health and wellness of sustainable seaweed.
Let customers speak for us